How a Sad Moment Sparked a Transformation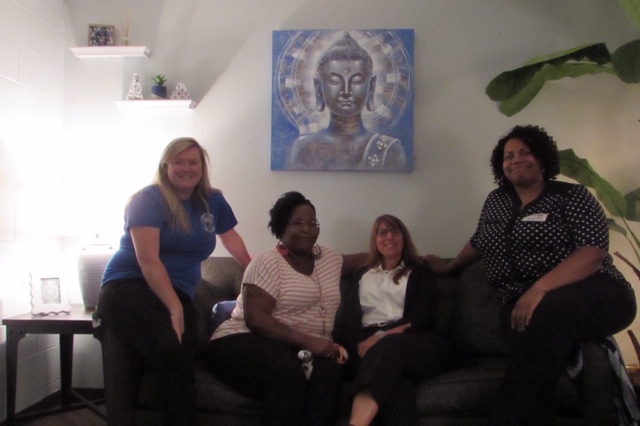 Left to right: Jess Soler, NH Health Initiatives educator; Tasha Parker, NH Administrative Assistant; Lisa Mills, Bob's Discount Furniture store manager and Shana Brown, NH Health Initiatives lead educator.
In July, I received a request from Neighborhood House of Milwaukee, a nonprofit that helps strengthen children and families, sharing their vision for creating a Mindfulness Room. I love the idea of practicing mindfulness, which involves focusing your attention on the present moment. In fact, at our company headquarters, we have a room called the "zen den"—equipped with my comfy Dream sofa—that's designed to promote a feeling of relaxation for employees.
The idea for the room first came in April after a teen at their facility was experiencing some difficulties and sought refuge in a darkened storage room. When a staff member asked her why she sat alone in this dark room rather than join her peers in the adjacent bright, cheerful teen room, she told them about her difficulties and that she needed a place to just be quiet.
When I heard about that story and the team's vision, I knew Bob's could help. We provided the team with a gift card and a shopping trip experience in my Greenfield, Wisconsin store. Their team made some great selections: my Caleb sofa and loveseat, which has a sleek design and fashionable accent pillows, the Artemis rug, a set of Marcelle table lamps, Foundry end tables and some peace-evoking accessories.
Let me show you a glimpse into how the room evolved.
Phase 1: Before the Makeover
The room was in need of an update of paint colors to create a peaceful space. The area also needed comfy seating to relax.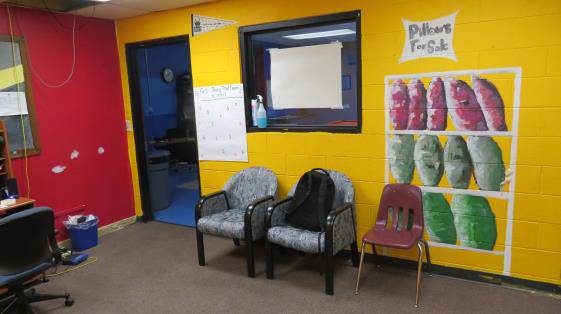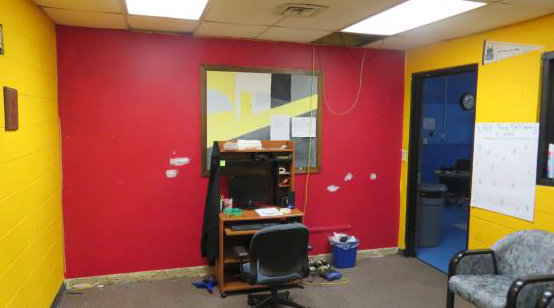 Phase 2: A New Look
A fresh coat of neutral paint really changed the look and feel of the room. The new sofa and loveseat give teens a comfortable place to relax.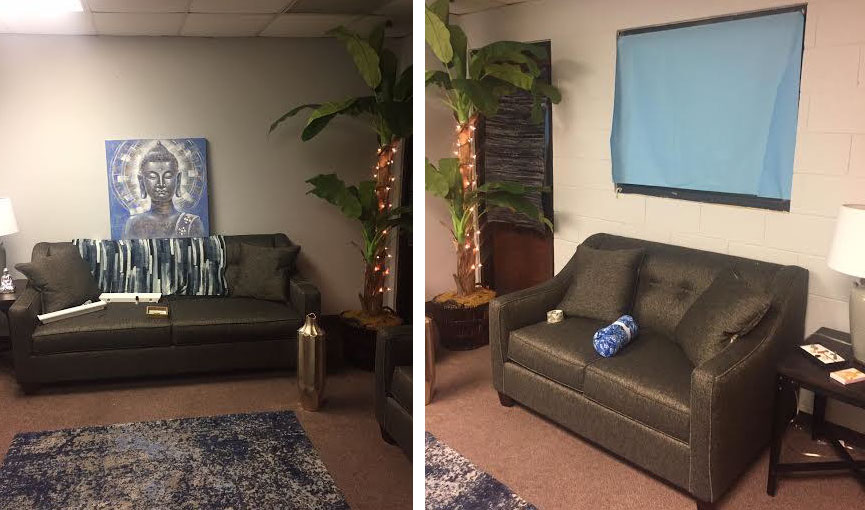 Phase 3: The Unveiling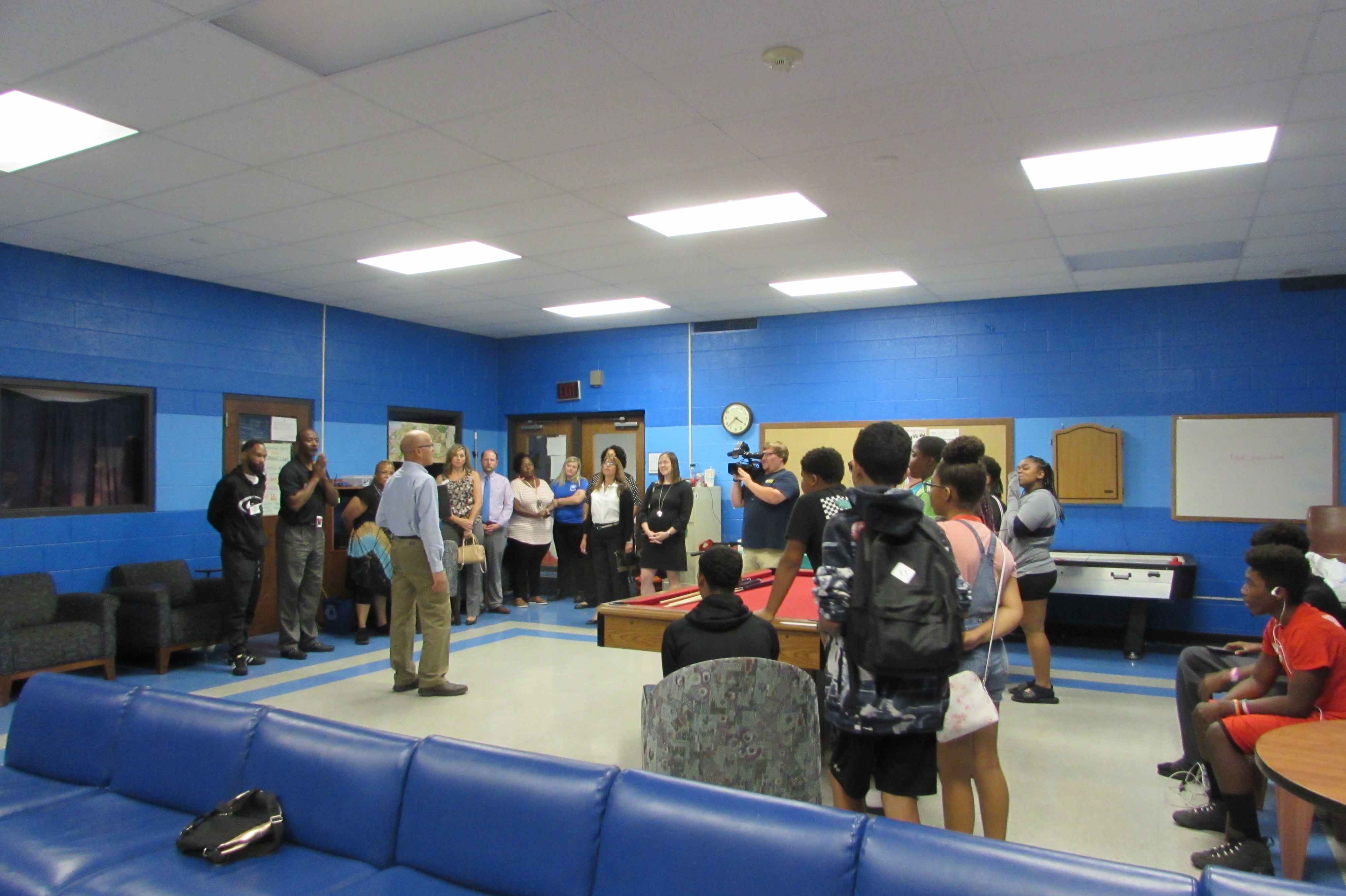 Neighborhood House executive director Jeff Martinka addresses the crowd.
On August 12, the new Mindfulness Room officially opened with a ribbon cutting event featuring Neighborhood House teens, staff, and other guests in attendance. Lisa Mills, our Bob's store manager from Greenfield, had the honor of cutting the ribbon along with volunteers.
Neighborhood House Executive Director Jeff Martinka commented that "the result of this donation and volunteer help is not just a beautiful, calm space—it begins a Mindfulness Initiative. This will help us prepare at-risk youth for a successful transition to adulthood. With the creation of this space and use of mindfulness techniques, we hope to help our teens increase their self-awareness, emotional regulation, and avoid toxic stress."
Who would have thought a sad moment back in April would be a turning point for their storage closet, transforming a forgotten space into a new "Mindfulness Room" helping young people reduce anxiety and stress, have fewer conflicts, and develop better relationships?
Thank you to Neighborhood House for allowing Bob's Discount Furniture to be part of this amazing project.