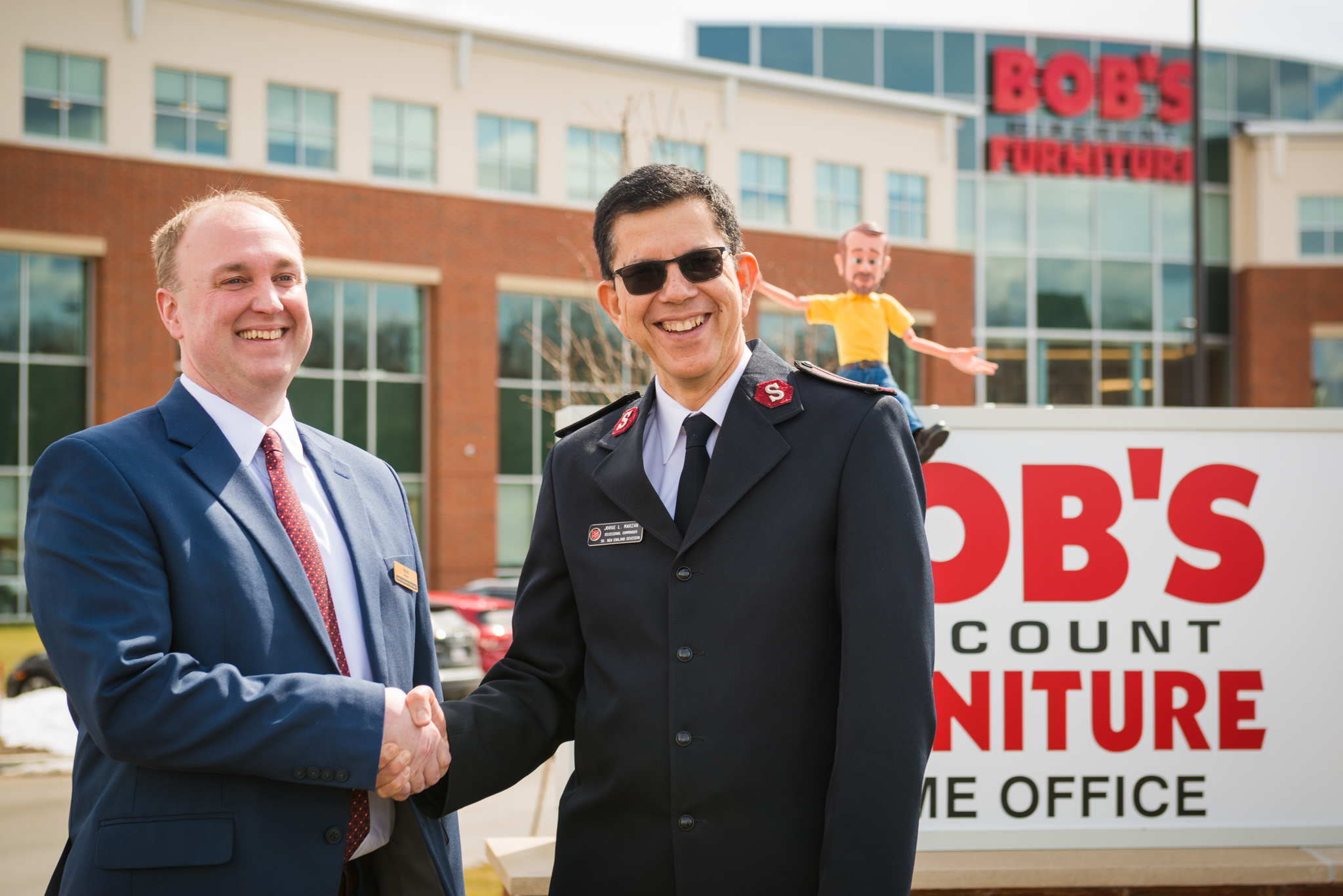 Bob's Donates to Hurricane Maria Victims
Bob's Discount Furniture Charitable Foundation recently donated $10,000 to The Salvation Army. The donation will assist The Salvation Army in providing beds and furniture to families who were displaced from their homes due to the hurricanes of 2017.
"We are working with each family, helping them get settled in Connecticut. We are trying to find housing for them and also helping them replace some of the things they lost in the hurricane," said Major Jorge L. Marzán, divisional commander of The Salvation Army Southern New England Division.
The Salvation Army has been providing essential items such as winter clothing, blankets and food to evacuees in Connecticut. As the families transition from hotels to permanent housing, The Salvation Army will continue to assist by providing beds and furniture.
"We are still working with families and getting them settled into permanent places," said Marzán. "Many are still in hotels so we're trying to find locations that will be helpful to them. Once we do that, then we'll be able to bring in the help that Bob's has made possible."
A Bridge Between Puerto Rico and Connecticut
Helping the families who were displaced from the hurricanes in Puerto Rico isn't just part of Marzán's job; there's also a personal connection for him. Marzán served with The Salvation Army in Puerto Rico for 24 years before being transferred to Connecticut a little over a year and a half ago.
"So, in way it's my people that I'm trying to help," said Marzán.
According to Marzán, The Salvation Army is assisting thousands of families in Puerto Rico with basic needs such as food and water, as well as generators for those medical hardships and still without electricity.
"It's nice that we're able to be a bridge to help the families not only here in Connecticut who are in a desperate situation, but also those in Puerto Rico who are still struggling, trying to survive every day," said Marzán.
Bob's Discount Furniture Charitable Foundation along with Bob's Outreach provide aid and donations to hundreds of organizations and individuals with over $2.75 in gift certificates and monetary donations distributed each year to numerous charities.