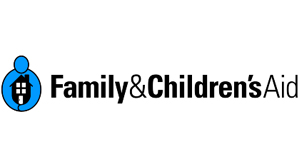 Family and Children's Aid
"Bob's contributions for the past 10 years have paid for our annual summer camp in Colebrook, CT for the children who reside within our Group Homes. Bob personally donates his time by having all the kids over to his home for a beach party, he has made it his personal mission to give these children the childhood they have missed out on" said Dr. Irvin Jennings, executive director of Family and Children's Aid. "There is an increasing need for our services, and Bob's has been supporting us every step of the way with great generosity and compassion."
Founded in 1809, the agency has been a refuge for abused and neglected children who are without protection, without parental support and even without hope. More than just offering food, clothing and shelter, FCA strives to heal and support Connecticut's children and families by meeting a higher level of need and teaching them about respect, compassion and trust. FCA currently operates neighborhood-style group home programs serving Connecticut's most disadvantaged children.
Website: www.fcaweb.org