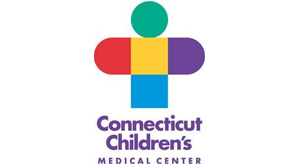 Connecticut Children's Medical Center
"We are so grateful to Bob's Discount Furniture and their customers for their generosity. Through their support, Bob's is helping to ensure that the children of our region receive the outstanding health care they deserve," said Martha Schall, President of Connecticut Children's Medical Center Foundation. "Our ability to pursue promising scientific discoveries, have state of the art technology and facilities and recruit and retain skilled healthcare professionals who are dedicated to caring for children, is only possible with the support of partners like Bob's. For the past 15 years, Bob's has chosen to make the health of children a priority in their charitable giving and we are deeply honored to be a beneficiary."
Connecticut Children's Medical Center is the region's only academic medical center dedicated exclusively to the care of children and young adults. Offering a full range of pediatric services from birth to age 18, Connecticut Children's provides quality care at its hospitals in Hartford and Waterbury, its NICUs in Hartford and Farmington, its Specialty Care Centers in Fairfield, Farmington, Glastonbury, Hartford and Shelton and 13 other practice locations.
Website: www.connecticutchildrens.org